Homework As to tonight's homework– you should have received a copy of

The Spread of Islam

in class today. Please read the article carefully, and then respond in comments to the following discussion points. Remember, the usual commenting policy applies– one good comment which addresses the prompts fully can receive a maximum grade of 95%, while one good comment PLUS a response to a classmate's comment is eligible for a full 100% of credit on the assignment.

Please provide specific examples from the text when possible to support your position.

​

Your discussion prompts are as follow:

Based on your readings and our discussions in class today, what factors led to the rapid expansion of Islam between the 7th and 15th centuries? What made Islam attractive to people in sub-Saharan Africa? In India? Central Asia? Southeast Asia?

How did Islam change as it moved into new regions? Do you think these transformations– and those which took place during the diffusion of Buddhism and Christianity– are beneficial to religions, or harmful? Justify your answer with evidence from your readings.
Powered by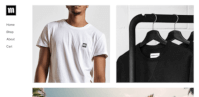 Create your own unique website with customizable templates.